SGM Tactical 50-Round Drum for Glock 9mm
---
I received this drum mag on Saturday and I have to say, WOW! It is well-built, doesn't feel cheap and the built-in loader is great! I am very impressed with this mag. I have cycled ten (10) A-Zoom snap caps through it in my G19 and KT Sub2K with no problem. I got it from Mississippi Auto Arms for $69.99 (email flash sale), they have since gone up to $129.99 but Bud's has them for $89.99. Looking forward to trying it out at the range as soon as my broken foot heals.
A few pics......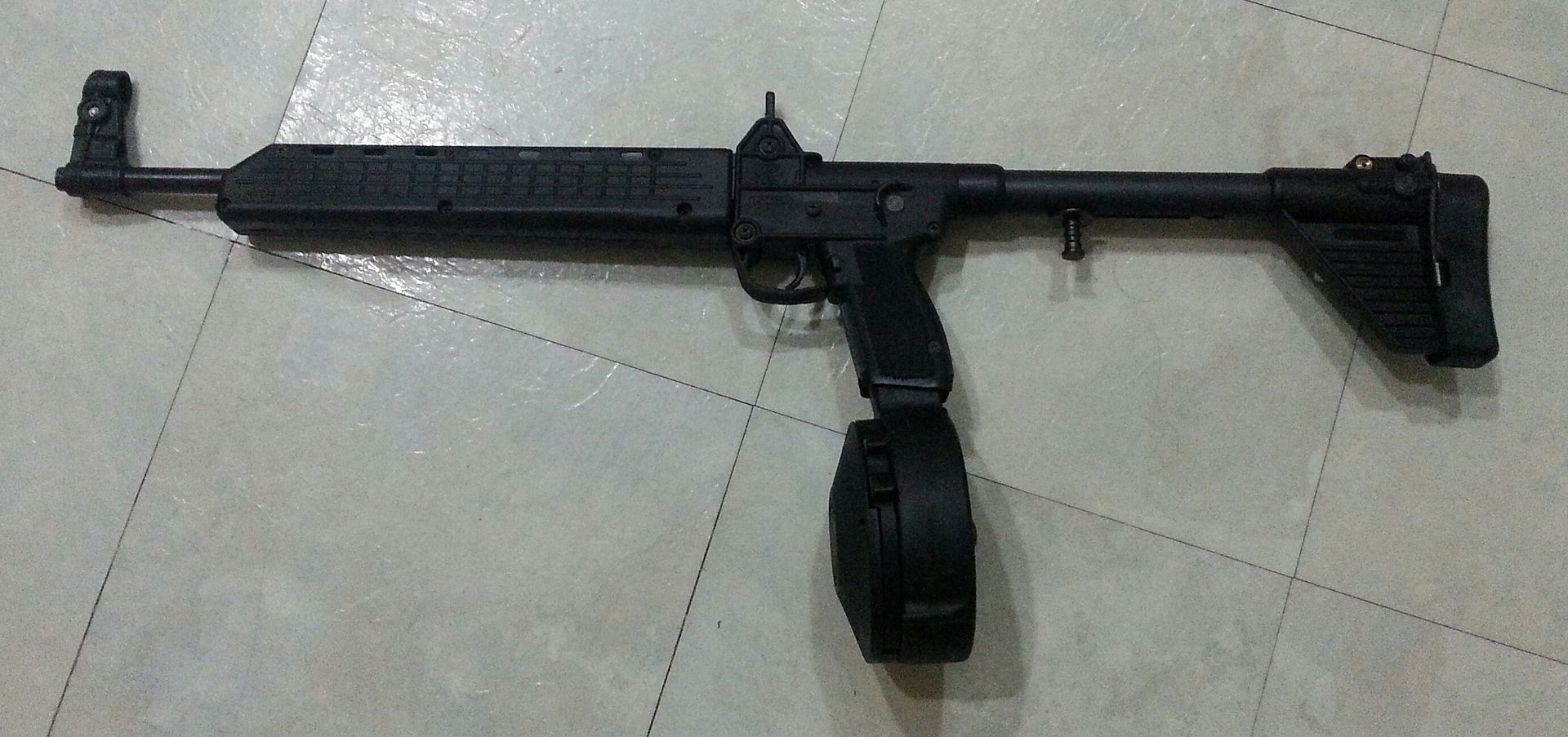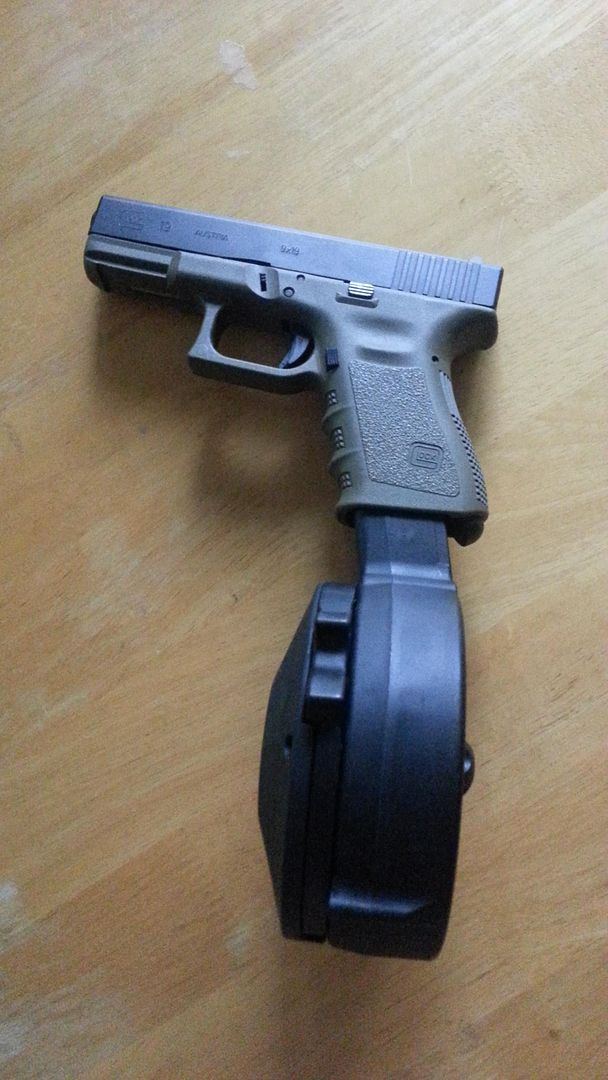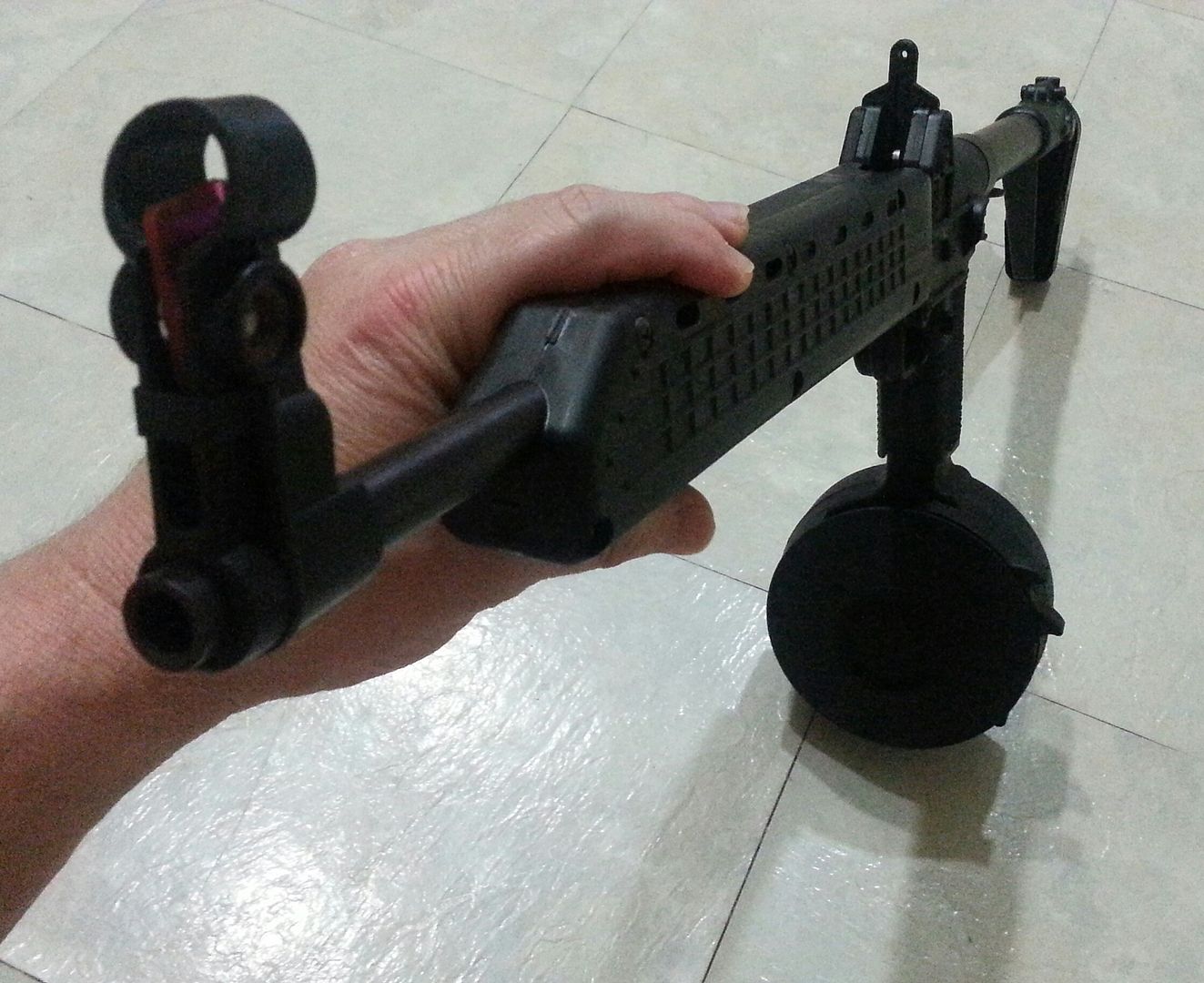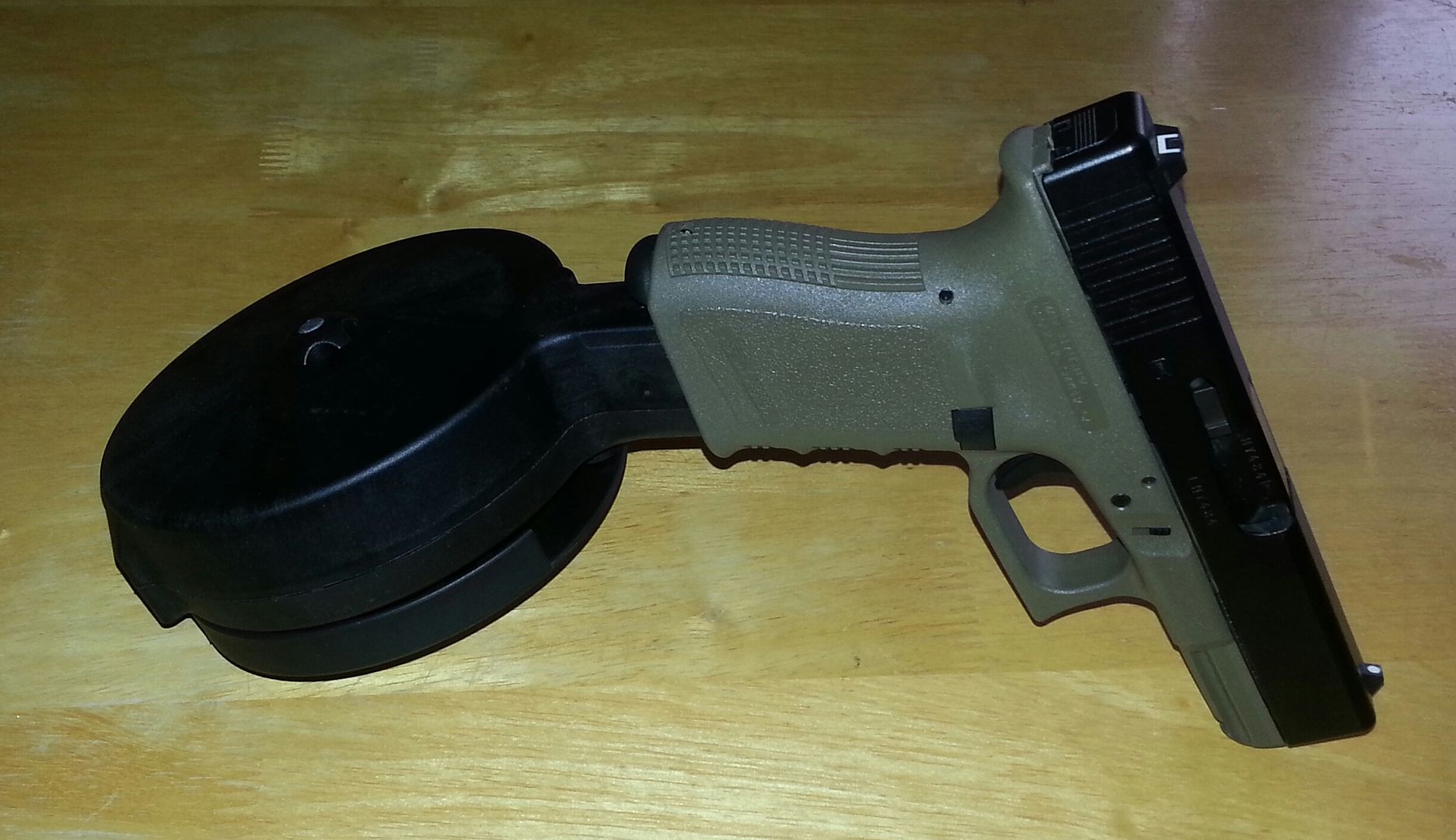 If you have one, how do you like it?
TGG
__________________
FL CCW Permit holder since 1991- C&R FFL Holder since 2007
Kalashnikov Klub #4519
OD G19 - LOTS of AKs - Only ONE AR....but it's a Colt!
NO AMNESTY FOR ILLEGAL ALIENS!!!
This is America. If you can't or won't speak English, PLEASE LEAVE!!!