Playing with my WASR today
---
Didn't have much time on my hands today, but I wanted to run some rounds through my WASR. I just put a Bushnell TRS red dot sight on the rifle and wanted to get it on paper. The 50 yard line was full, so I threw up a full body silhouette at 100 yards and hoped I would be on paper.
Lowest 3-shot group was my first attempt. Adjust the elevation and got the next group up. Adjusted sight again and I was in the money!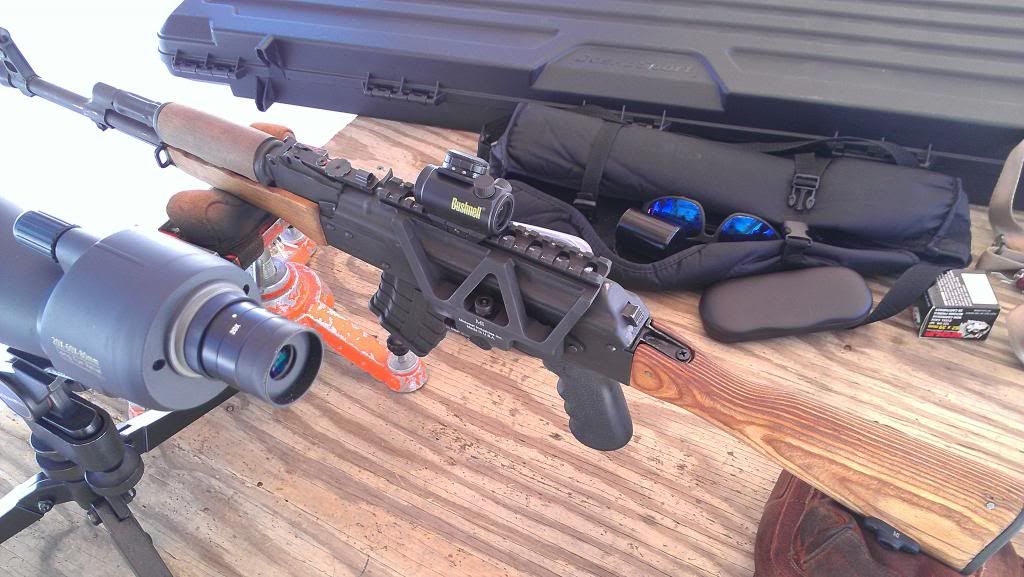 __________________
"The Marines I have seen around the world have, the cleanest bodies, the filthiest minds, the highest morale, and the lowest morals of any group of animals I have ever seen. Thank God for the United States Marine Corps. Eleanor Roosevelt, 1945"