I missed out (miserably) on an HK45CT just prior to the madness early last month. I had it in my hand, really liked the night sights, and was going to pick it up after I could be sure to locate a thread protector for it. Anyhow, some idiot loon decided to commit a terrible crime, and the guns and ammo flew off the shelves here quicker than s**t.
After seeing this one, I knew that I wasn't going to let the opportunity to add it to the stable pass me by again. Granted, it's not the CT version, it ships with shorter magazines, no night sights, and a standard barrel. However, it is mine now
Yesterday while still at the LGS:
Today after I cleaned her up: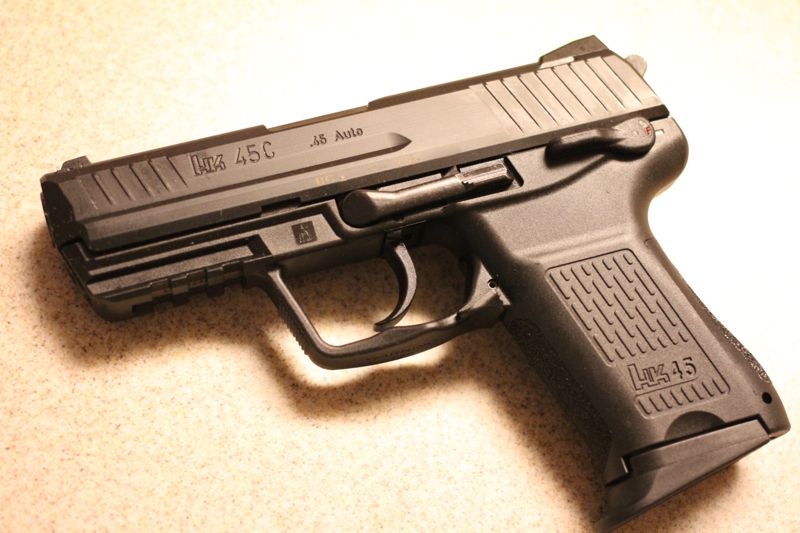 I did have a SIG Sauer P224 in-hand yesterday, and was quite impressed by the balance of it, but it wasn't quite what I was looking for. When I find one (or can order one) with the features/caliber I want, then I'll add it, too. Meanwhile, I had to grab the 45C before someone else did.