Quote:
Originally posted by ahtsay
Thanks GMV. Pare, medyo parang kambal nga yung Para natin eh. What other changes did you do on yours? Can you share your setup? Anong mag capacity mo w/ those basepads? Thanks again!
Ganda nung basepad mo
Changes I made: Dawson FO Front Sight (1.00), STI hammer, sear and disconnector, 17lb ISMI mainspring, 14 lb. Wolff recoil spring, Wilson shock buff, guncrafter trigger (?) and Dawson aluminum magwell.
Kaso, it's a 1445. With the Tony Pascual basepads, Arredondo follower and spring, I can get 16 rounds. Kaso hindi kasya sa box with the TP basepads. Kasya siguro if I use a wedge type basepad: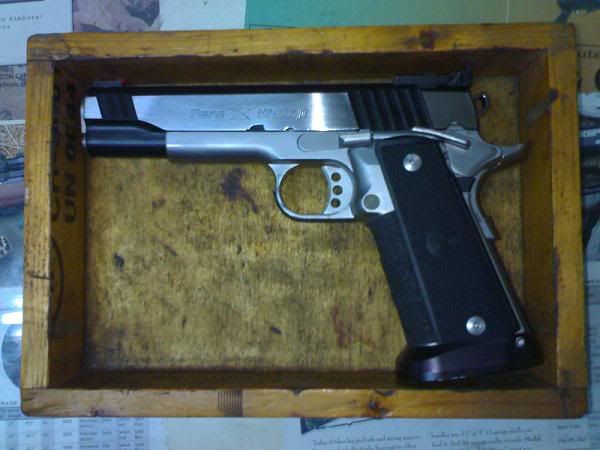 Gamitin mo na yang para! Cheers