Quote:
Originally Posted by
voiceofreason
I

J-frames are so light, putting them on a belt holster makes them almost disappear weight wise.

Yup.
Here is my J-frame 638 with a shrouded hammer in an oversize(N-frame) holster. I use the holster for a N-frame 44 magnum, but when I want less bulk the J-frame sits pretty in it.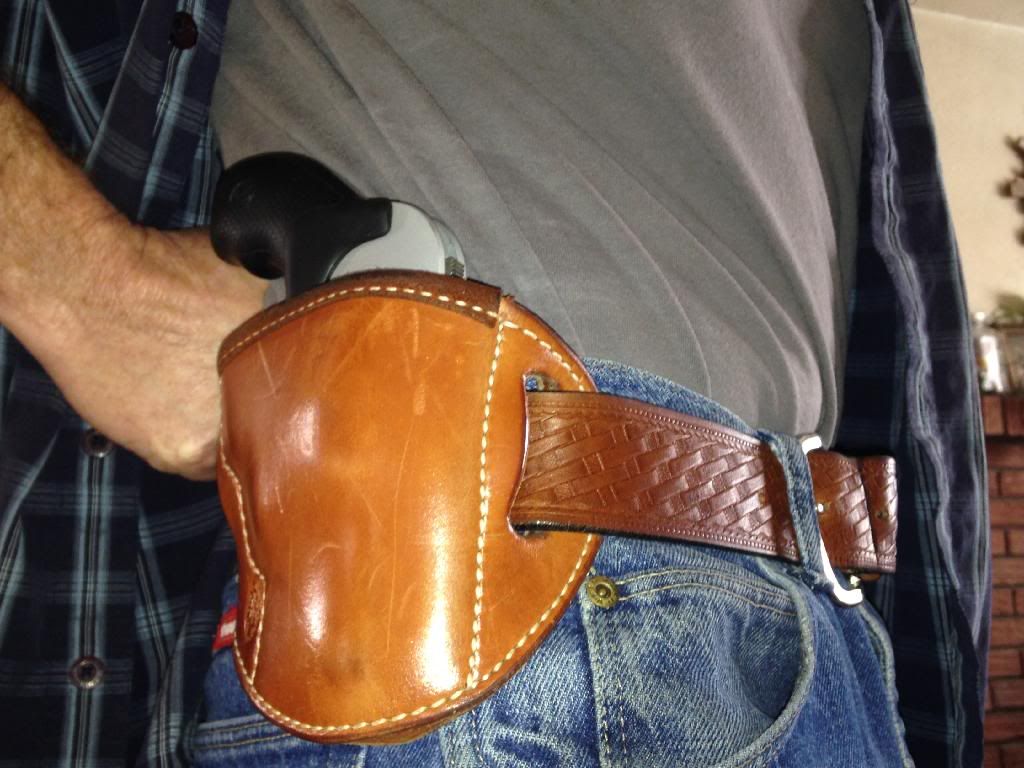 El Paso Saddlery 88 Street Combat Holster.
.