I like my foreign made "quick knife," and my GT spyderco.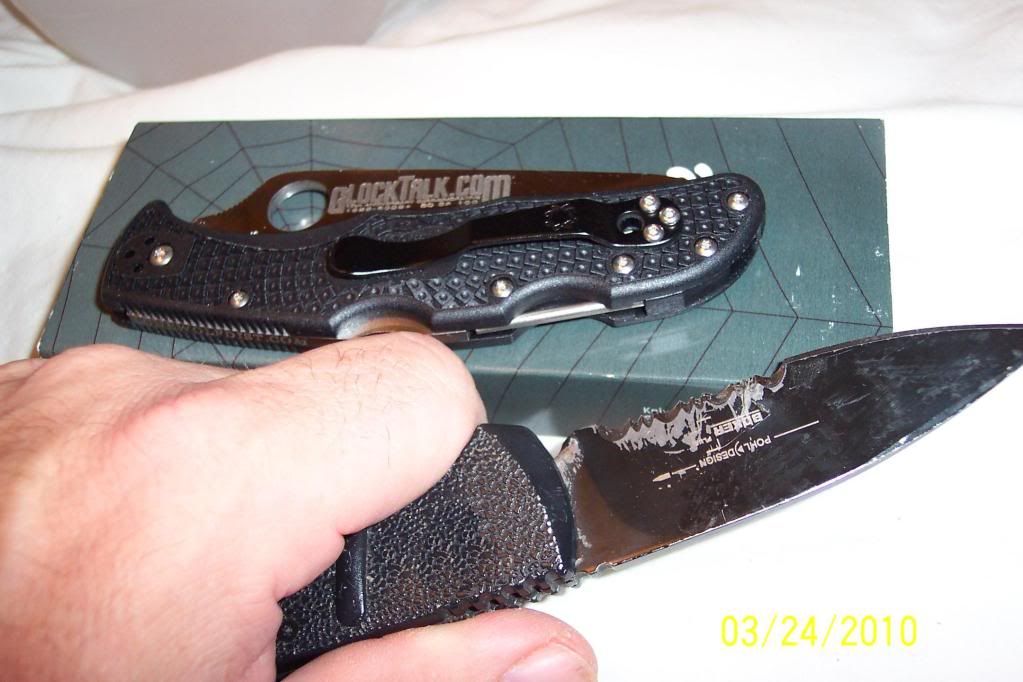 __________________
"After a shooting spree, they always want to take the guns away from the people who didn't do it." - William S. Burroughs
"Nothing we're gonna do is going to fundamentally alter or eliminate the possibility of another mass shooting or guarantee that [our gun ban legislation] will bring gun deaths down..." - VPOTUS Joe Biden
"Love 'Em All!!! Let Jehovah sort 'em out." - The Holy Bible
"You gonna pull those pistols or whistle Dixie?" - Josey Wales
---
Last edited by Peace Warrior; 06-09-2012 at

14:47

..