Ruger Wants to "Repair" My 1964 Single-Six?
---
WTF?
Have you all seen this? This card came with my 10/22 Takedown: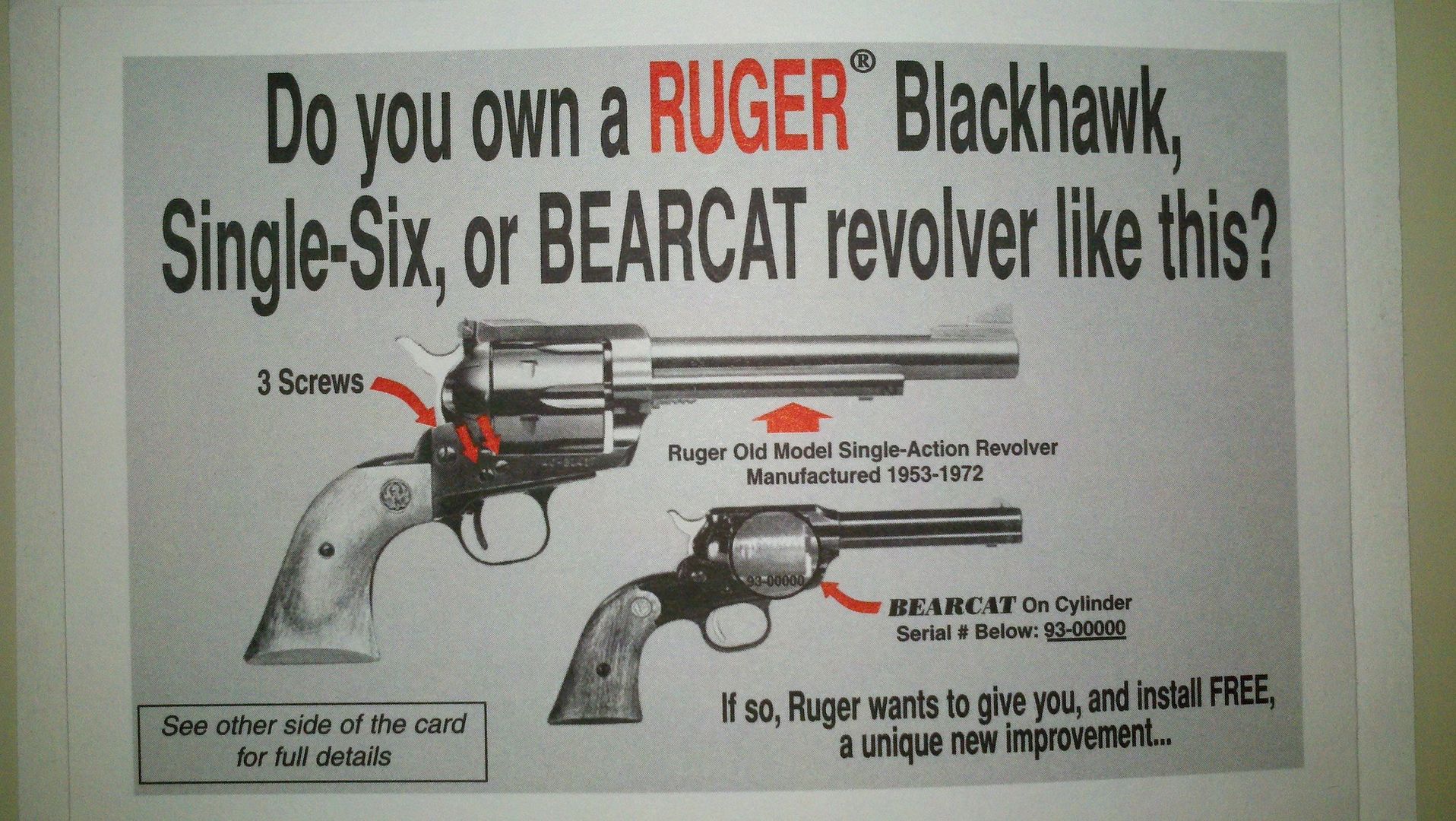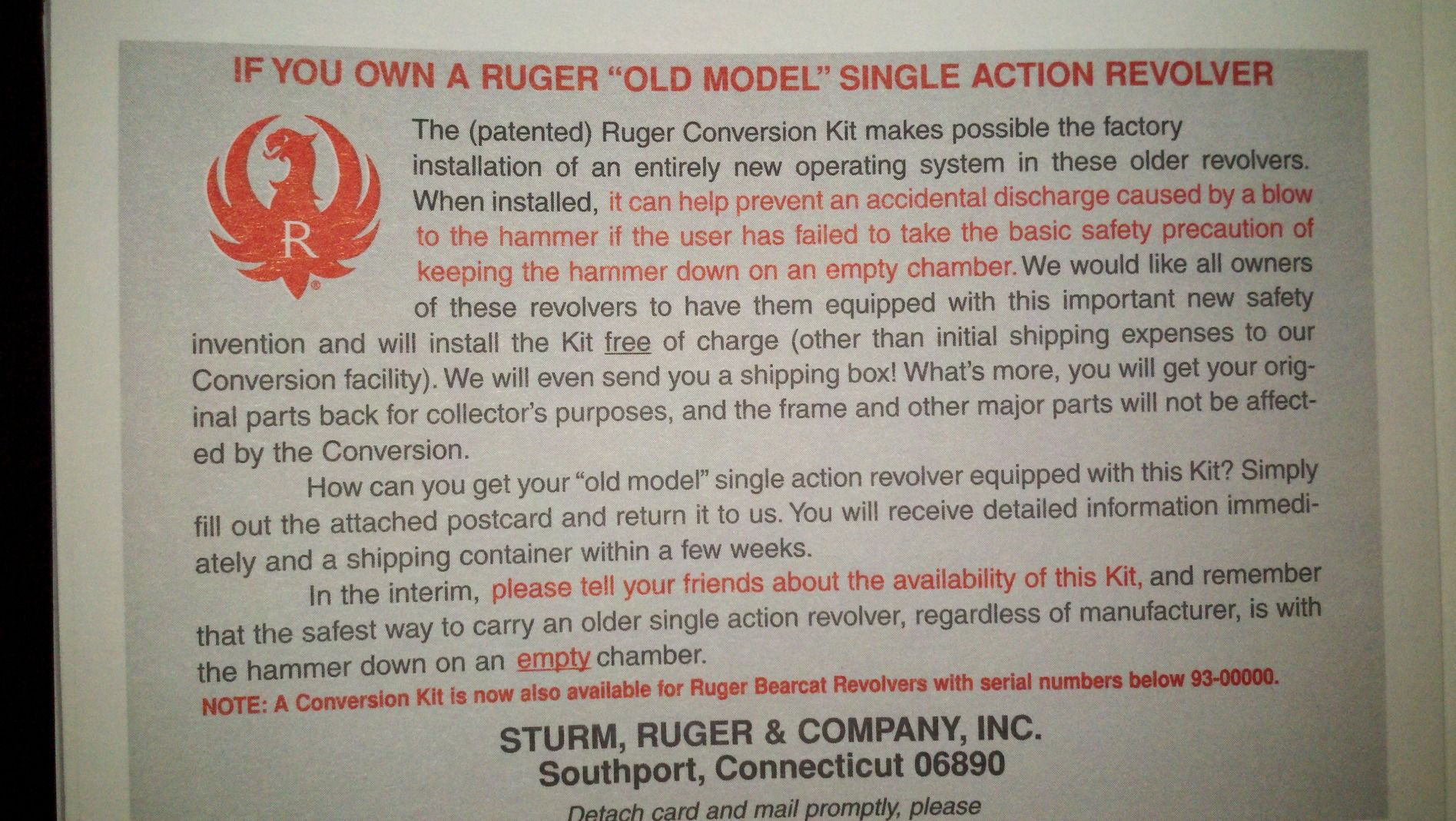 Would I have to be crazy to want to take them up on this?
I bet they would say,
"we can't install the kit on YOUR gun so we are going to give you a NEW Model and keep your OLD Model."
It's not just me, is it?
TGG
__________________
FL CCW Permit holder since 1991- C&R FFL Holder since 2007
- G17 - OD G19 - G22 - G27
FLORIDA GUN OWNERS.....
Check out this shirt
!!!!
This is America. If you can't or won't speak English, PLEASE LEAVE!!!