I picked up this S&W 586 (no dash) a couple of months back. It came with some rubber Pachmyer grips
which had to go immediately. But otherwise it was solid mechanically and had good finish.
Fast forward 6 weeks. I got a package in the mail from Ahrends grips. Oh boy, the new stocks were here! Swapped them on and here is what I have today:
And I will say it shoots too. Some .38 Special 158gr SWCs backed with W231, 25-yards Double Action, standing two-handed: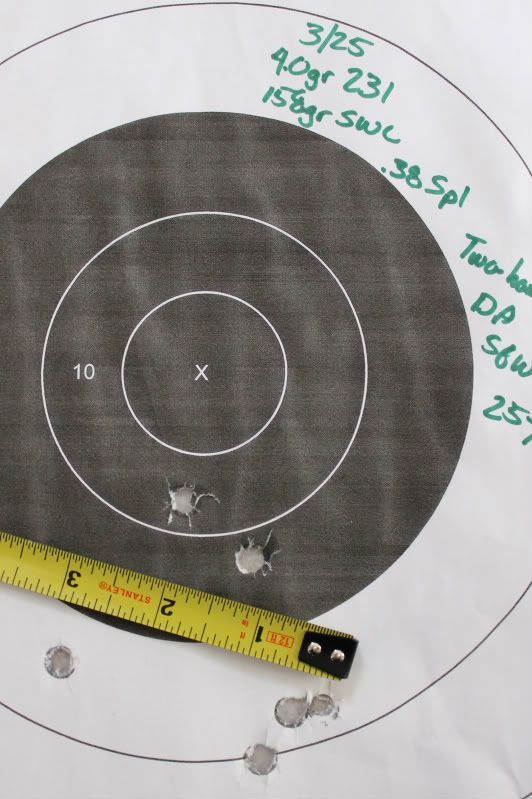 And of course what revolver post is complete without a family portrait?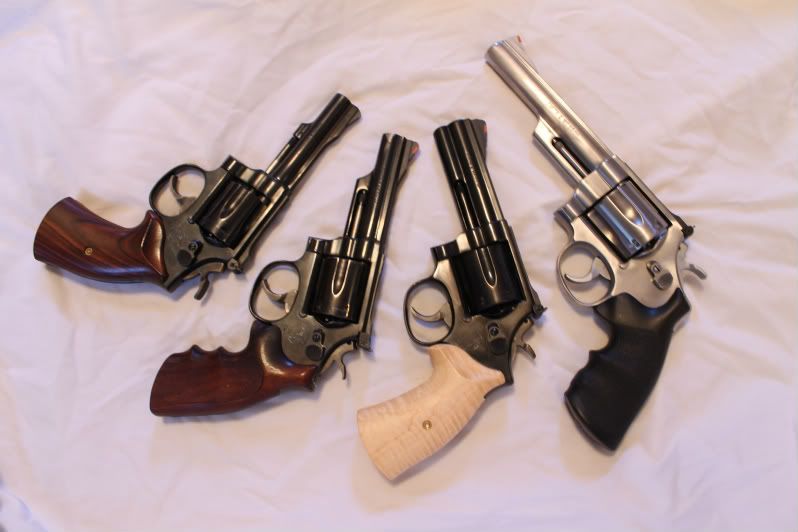 (Still to find: N-frame .357, K-frame .38, and something J-frame. Preferably a pre-J Magnum frame.)