My wife and I went to pull some of my cams from the national forest the other day. When I walked up to the first cam I noticed something strange. Something/someone had untied the tag end of my python cable lock. I started to tie these extra tight after having a bear chew on one. When we got closer I noticed that someone had pulled a very tight stick out from behind the bear safe, breaking it in half in the attempt to loosen the bear safe.
Now if attempting to steal a mans property is not bad enough, try doing it on
Christmas Eve
messing with the stick and lock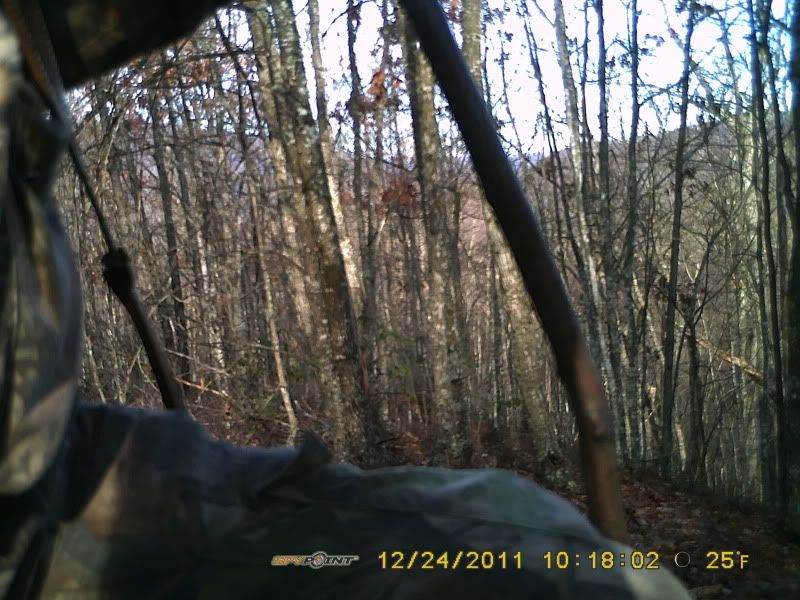 Trying to hide some fingerprints??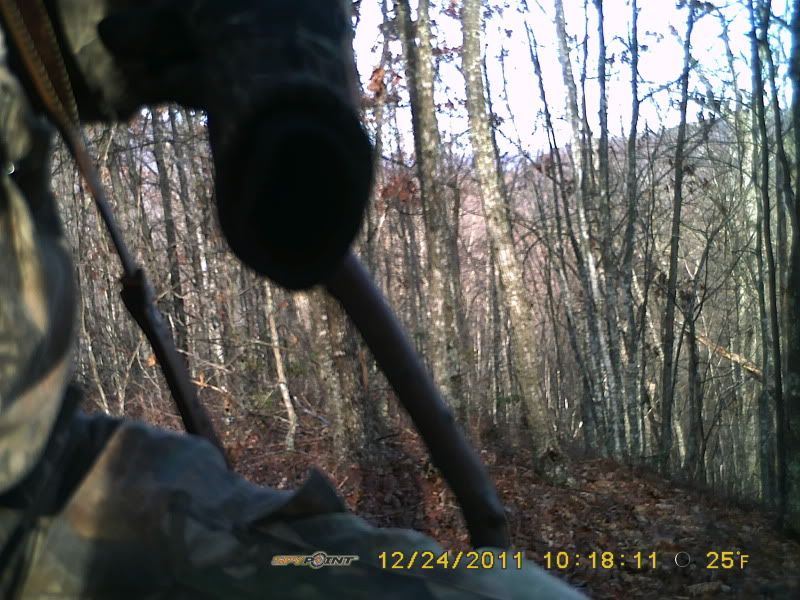 Let's walk back to my blue Toyota pick up truck and maybe come back later?
The camera he was trying to steal was a Spypoint IR-6 in Custom 1 bear safe.