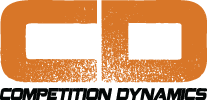 COMPETITION DYNAMICS
and
THUNDER BEAST ARMS CORPORATION
present The
2012 24-HOUR SNIPER ADVENTURE CHALLENGE
27-29 JULY 2012 at SniperCountry (Washakie, Box Elder, Utah)
This event is an adventure race involving: land navigation; practical shooting with long-range rifle, carbine, and pistols; fieldcraft; problem solving; and other related tasks.
Two-man teams will be required to navigate at least 30 miles on foot to complete the course. Along the way, there will be a series of tasks to accomplish to gain additional points. These tasks may include: shooting problems with long-range rifle, carbine, and pistols; problem-solving; physical challenges; fieldcraft; communication; target recognition; memory; and other tasks.
Teams must carry all the gear they use to complete land navigation and all tasks, though it may be abandoned at any time. Teams must carry one long-range rifle, one carbine, and two pistols for the entire course. There will be a "packing list" for safety items only. All other gear is left to the discretion of the team based on the task briefing. This information will be posted to this web site far in advance of the match date.
The rest of the details are available on the
MATCH WEB SITE