$1500 firm, I will meet within 1 hour of Dayton, OH or ship at your expense. Email at
just.todd69@yahoo.com
I really hate to sell this gun but its collecting dust and my kids REALLY want a 4-wheeler.
Remington 700 Varmit action with 26" barrel.
HS Precision Kevlar stock with aluminum bedding block
Phoenix Tactial Pod claws
Harris Bipod
Eagle Shooter's Stock Pack (not in picture)
Leatherwood scope rail
Burris X-Treme rings (lapped)
Nikon 4.5-14 Buckmaster Mil-dot (Buttler Creek caps)
VERY NICE Trigger set at around 2 lbs (never measured)
This gun WILL shoot 1/2" moa with handloads, never fired factory rounds in it. Round count is 30 rounds. Rifle should do 600 yards as is, would be a 1000 yard gun with a 20 moa base.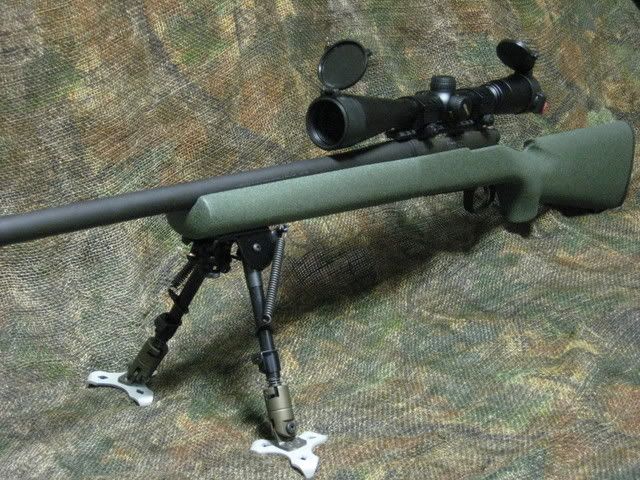 Sample target of 2 groups with scope correction on breezy day.