****All Mags Sold Pending Funds****
These Pmags are the latest generation, 30 round black non-windowed M series. Made January 2009. They have a newer follower than the old Pmags and no longer have a window cutout, among other changes. Pricing is as follows:
PMags
1-5 $ 20ea
6-25 $19ea
25+ $18ea
Shipping
1-5 $7
6-25 $12
25+ $30+
I'll reserve as many you want as long as you send payment within 24 hours.
PM me/ email me for address and other info. I would like to be paid via USPS money order.
Please contact me at:
munson502@hotmail.com
Thank you,
Andy
I will not ship these to states the ban them (CA, MA, NY, NJ, HI, MD) even as "rebuild kits".
See photos for more info and email me with any questions.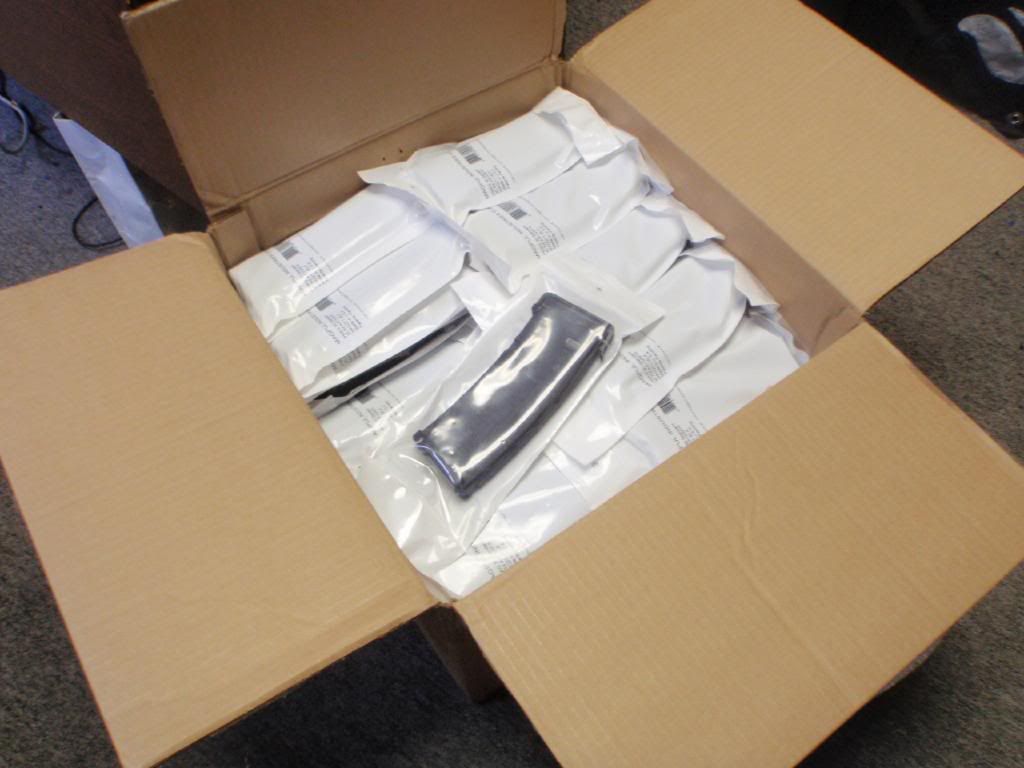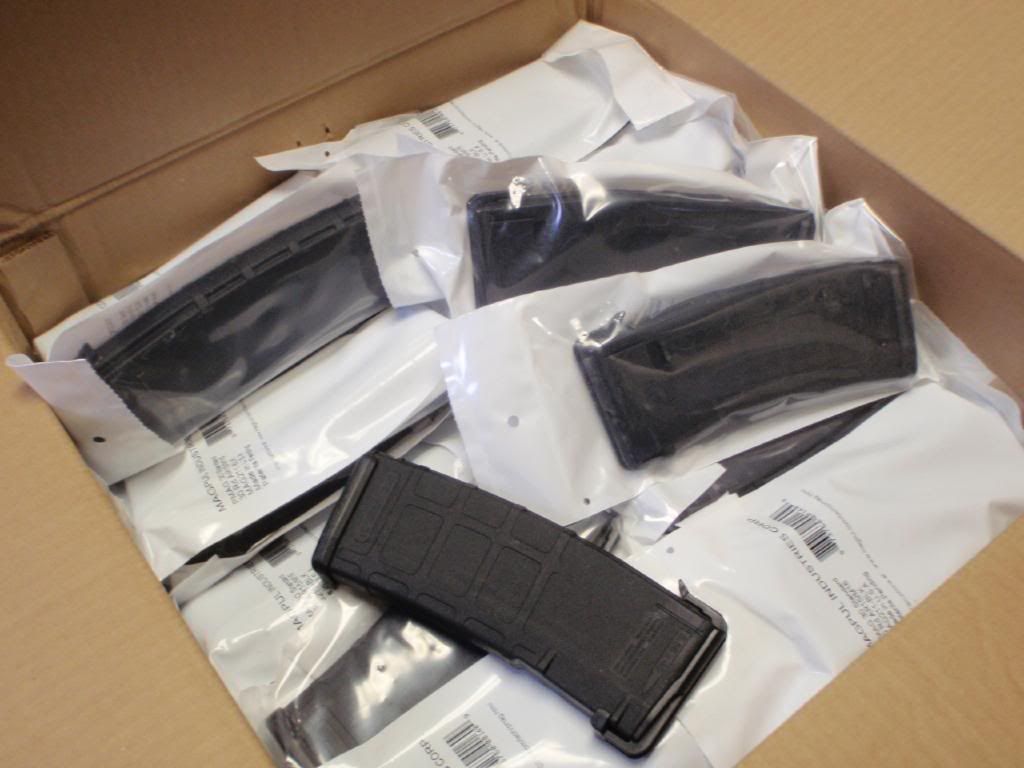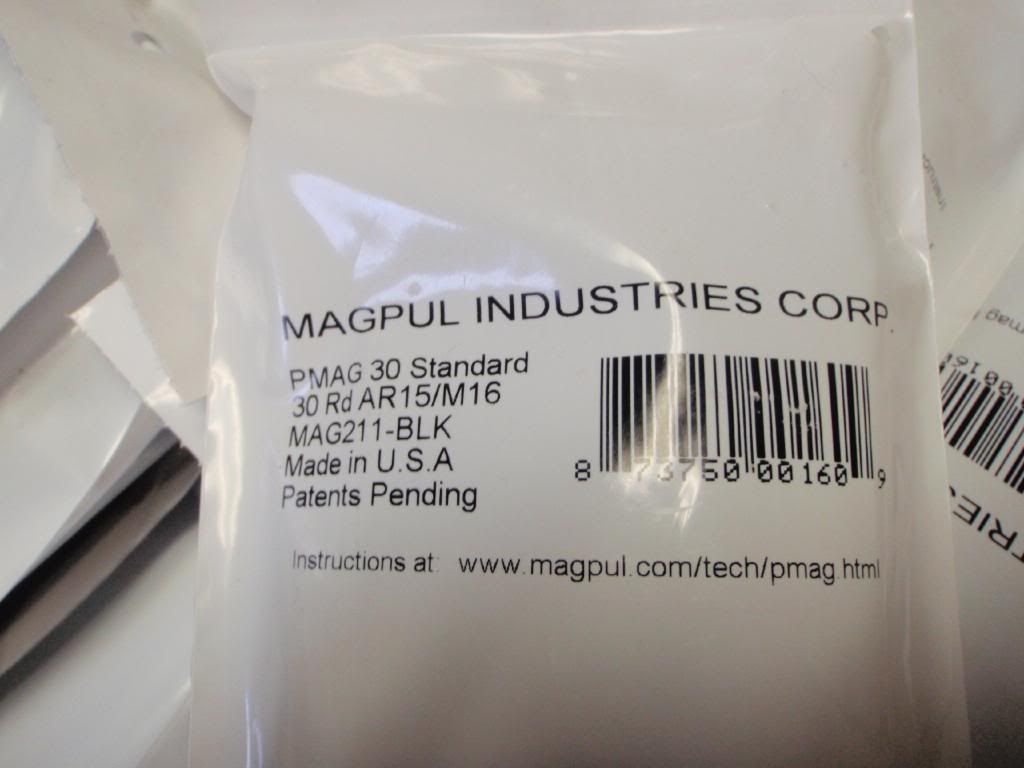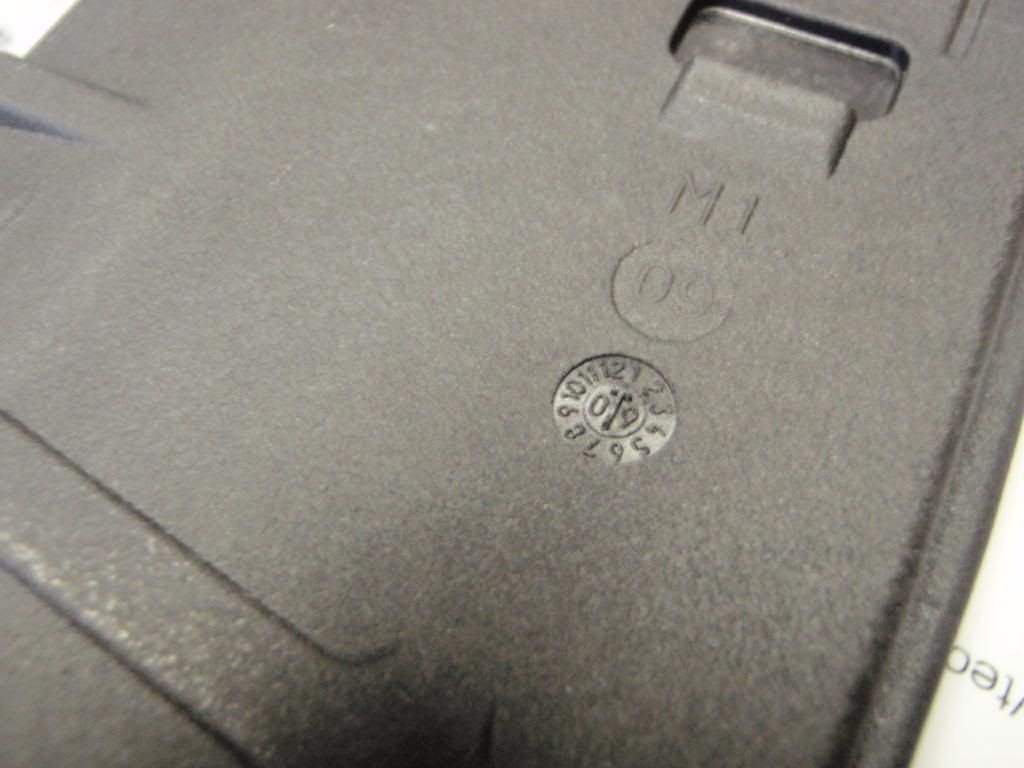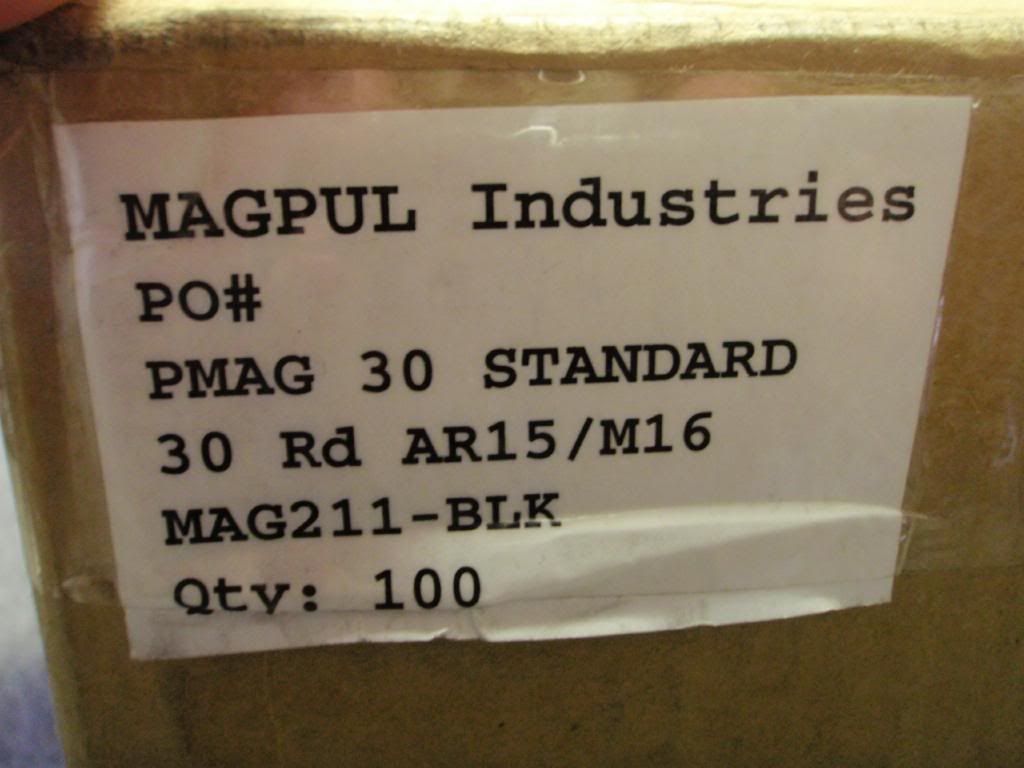 Key words:
Magazine, AR15, AR-15, AR, Mag, P mag, 30 round, hi cap