So I noticed a few reviews of the Ka-Bar Magnum Camp and I got to say, I'm kind of digging it.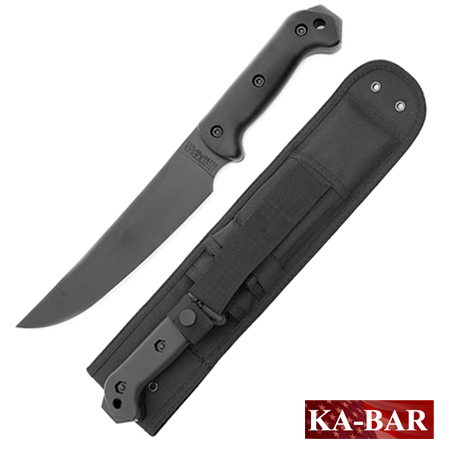 8" long but light and quick in hand. Seems to be a jack of all trades. It works as good as a kitchen knife for food prep, and butchering animals, however with its full tang its sturdy enough for batoning and woodwork. The choil makes it easier to do detail work with such a large knife. Finally as a fighting knife its reminds me of a CRKT Hissatsu , however the BK-5 has a better grip, a more sturdy build, and its made in the USA. If for some crazy reason I had to fight off a Black Bear with just a knife, I would probably pick the BK-5
So that said does anyone own one. I need a final opinion from the folks at GT's Cutting edge before I shell out the $70 to $80 to buy it.