Glock Trigger Combinations
---
Glock makes three connectors and three trigger springs: (See edit below for newer info)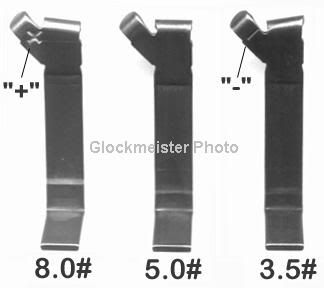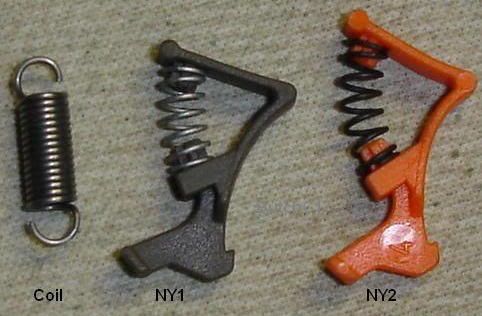 Use of the coil spring with any of the three connectors gives a trigger break weight of approximately the weight listed for the connector used. Changes in the power of springs involved, and apparently inaccurate weight conversions have recently resulted in the 3.5 connector being called a 4.5 connector, and the 5lb connector being 5.5.
Use of a NY1 trigger spring with a 5lb connector gives a break weight of about 8lbs.
Use of a NY1 spring with a 3.5lb connector gives a break weight of about 7 lbs.
NY springs should
NOT
be used with the 8lb connector.
Use of a NY2 trigger spring with any connector borders on self abuse, I seriously wonder if there is anyone that uses one without being forced to by their employer.
I'd suggest that you get all six parts and try the different combinations and decide which one best fits your needs. IF, for some strange reason you like a NY spring combination, be sure your keep your connector/trigger bar interface well lubricated.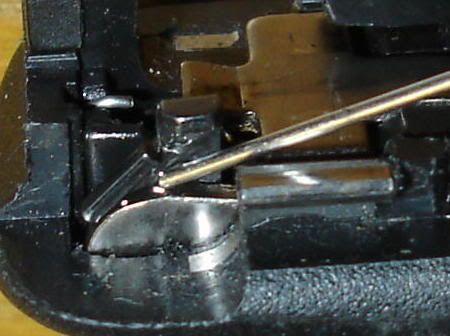 My carry guns have a coil spring with an 8lb connector.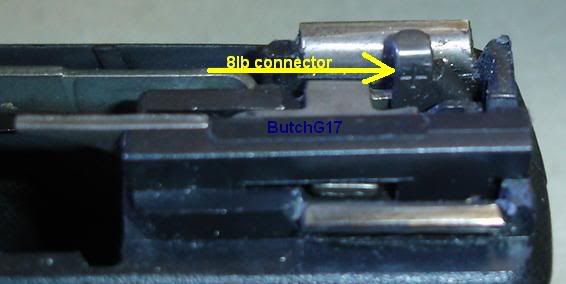 Edit:
It was found that when they did the original weight conversions from newtons to pounds, mistakes were made. The '3.5/-' connector is now rated at 4.5 lbs, and the 5 lb connector is now rated at 5.5 lbs.
When the standard framed Gen4 Glocks arrived, it was found that changes made resulted in a noticeably heavier trigger pull using the regular 5 lb connector, and the 'dot' connector was made to put the Gen4 pull back at (+/-) 5.5 lbs. Used with other spring combinations, the dot connector's pull weight is basically half way between that of the 4.5 and the 5.5 connectors, actual weight is dependent of which generation of Glock it's used in.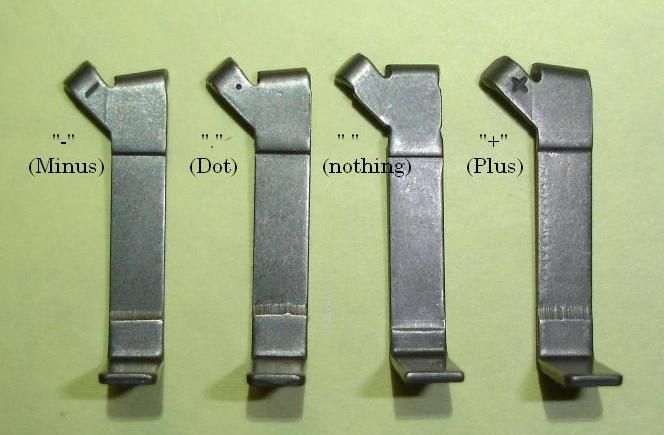 Views
17776
Comments
6
Comments