Late Spring Drive
---
Photo taken a few weeks ago during a passing thunderstorm.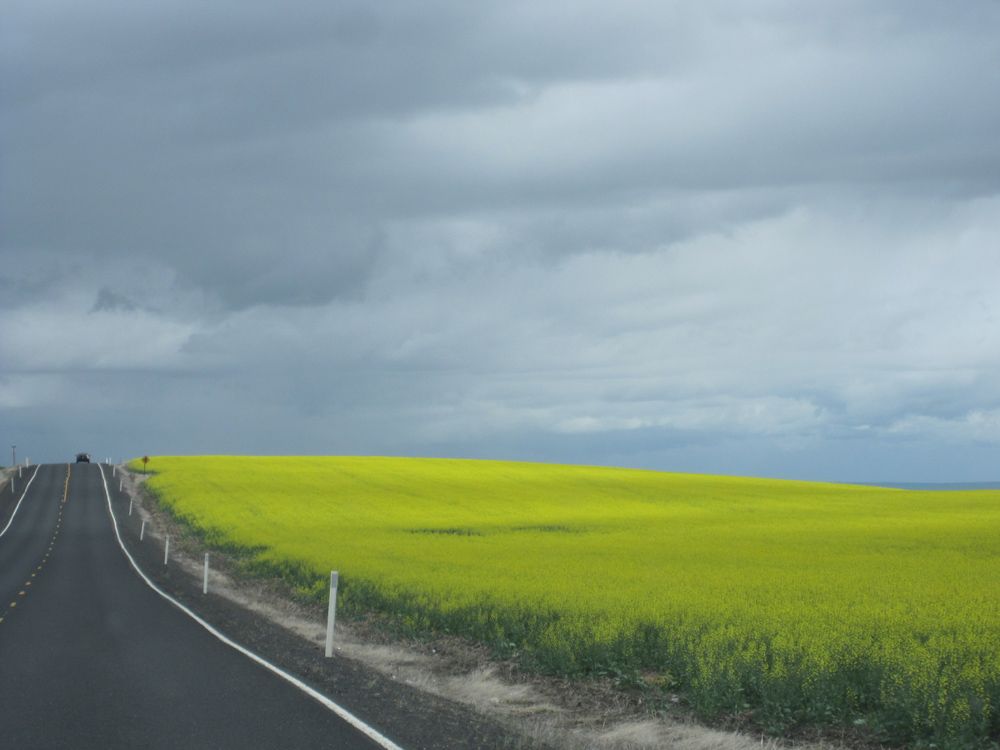 9/30/2014--Hokey Smokes!
There are some distinct advantages to living on a mountainside. Less noise, fewer people, more in the way of wide open space.
And a front row seat to crazy weather.
As a kid I was scared of thunder and lightning (like woah), and even into my late teens I cringed with every flash and boom. In my 20s I visited Kansas (as a side note,
it has been scientifically proven that Kansas is flatter than a pancake
), and the lightning storm I encountered there was very, very different from the ones I grew up with.
It was a toss up which impacted me more: the awesomeness of the storm itself or the fact that I actually liked it. Either way, you could say it changed my life. Seriously. You spend more than 20 years hating something and in the space of an hour find you can't make the claim anymore? It's deep stuff.
I still get kinda tense when I see a lightning storm coming (and I can see them coming from 30 miles away), but my appreciation for their raw beauty and sheer power overcomes the fear now. I can't help but stand here in amazement, my ears ringing with rolling thunder and my eyes blinking in the blinding light.
4/3/2015 ETA: Seems the blogging section has changed a bit. No more blog posts for now. Thanks for stopping by!
~Spero
Views
3382
Comments
2
Comments
Posted 09-15-2014 at 15:03 by

smith10