The six o'clock hold
Posted 06-30-2010 at 11:29 by
Butch
---
It is all too apparent that there are a lot of people in the shooting world that know of the 'six o'clock hold', but don't really understand its use or purpose.
For most uses handgun sights should be adjusted so that point of aim is equal to point of impact. In other words, the projectiles should hit the target at a spot right at the top center of where the gun's front sight is seen on the target. Like this: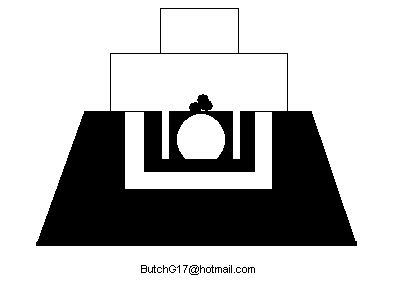 A primary use for the six o'clock hold is in competitive bullseye shooting matches when iron/open sights are in use. It is used because it gives a specific, repeatable point of aim, which is more consistent, which makes for better accuracy.
Wanting his bullets to hit in the center of the bullseye to get higher point value, the shooter sights the gun so the rounds hit high, in the center, while aiming at the bottom edge of the bull…..a six o'clock hold.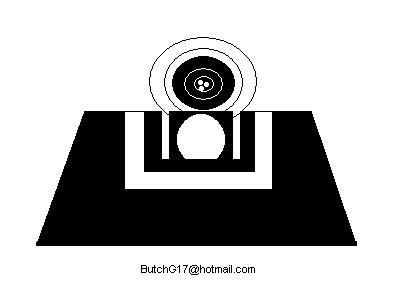 When someone comes to GlockTalk asking if Glock sights their guns in to use a six o'clock hold, my first thought is that their Glock is shooting high, and the sights need to be adjusted, or the shooter isn't using the correct sight alignment, such as this: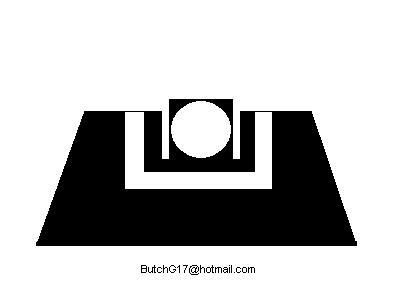 Sometimes someone says that you are supposed to cover up the target completely with the front sight so the bullets will impact the target 'behind' the front sight, rather like this: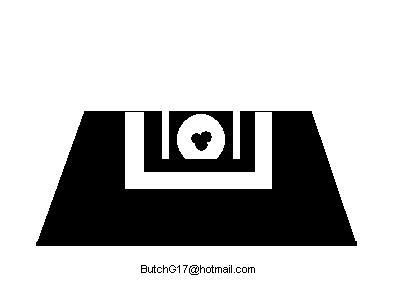 This works OK as long as your target is big enough and/or close enough that your sights don't completely cover your target so you can't see it. In my opinion, it's an inefficient/ineffective way to shoot, and if this is where your gun is shooting, it means you need to sight it in; the rear sight needs to be higher.
I like to use a six o'clock hold on a bullseye target for the purpose of sighting in a gun, or to test the guns accuracy potential. It comes right back to using that specific, repeatable point of aim to get the best accuracy, that way I know where my shots are going in reference to where my point of aim is.
Once you have your gun sighted in so the rounds impact at the point of aim as shown in the first picture above, you are much better able to hit any sized target at any distance that's inside your ability range using a 'center hold' on said target.
Views
75511
Comments
14
Comments